No Bride to Be pude experimentar tudo o que me apeteceu. A Inés e a Ana foram sempre incríveis e deixaram-me completamente à vontade. Senti que não estavam ali para vender, como já aconteceu. Zero pressão, mesmo. Davam a opinião sincera sempre que eu pedia. E ainda bem!
Claro que não gostei de todos — ou não me favoreciam ou não faziam simplesmente o meu género. Os de Anna Campbell fizeram-me sentir uma verdadeira deusa grega. São simultaneamente românticos e sexy e a seda 100% natural com que são feitos tem um toque maravilhoso e a fluidez perfeita. O extra de Anna Campbell é que todos os vestidos têm um push-up integrado — para mim não dá muito jeito porque tenho um volume considerável! Ahahaha! Mas é possível tirar, pois os vestidos são feitos por medida. Vão reparar de certeza, porque o meu peito fica huge nestes vestidos! Vou partilhar convosco alguns modelos que fotografámos. Espero que gostem. ♥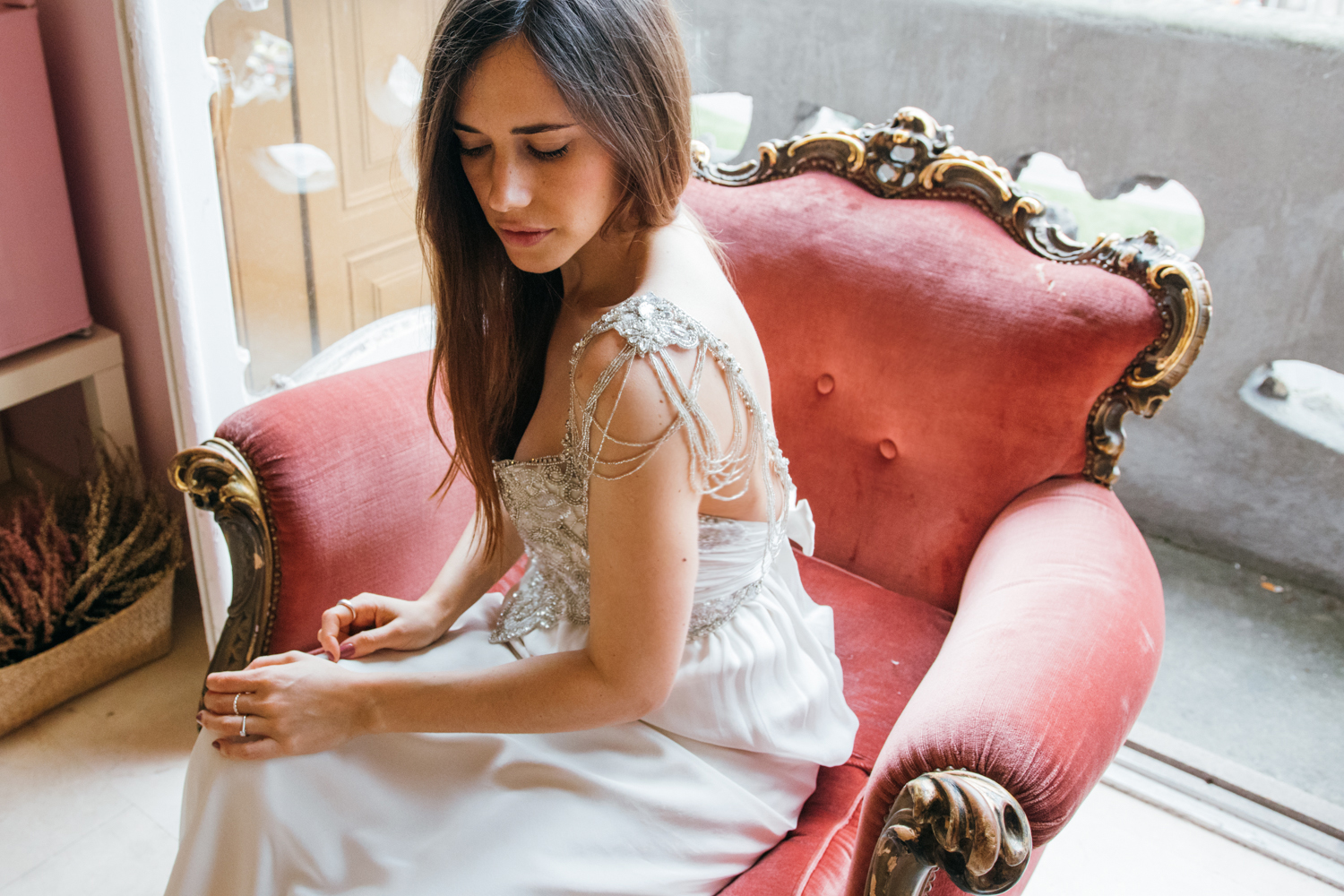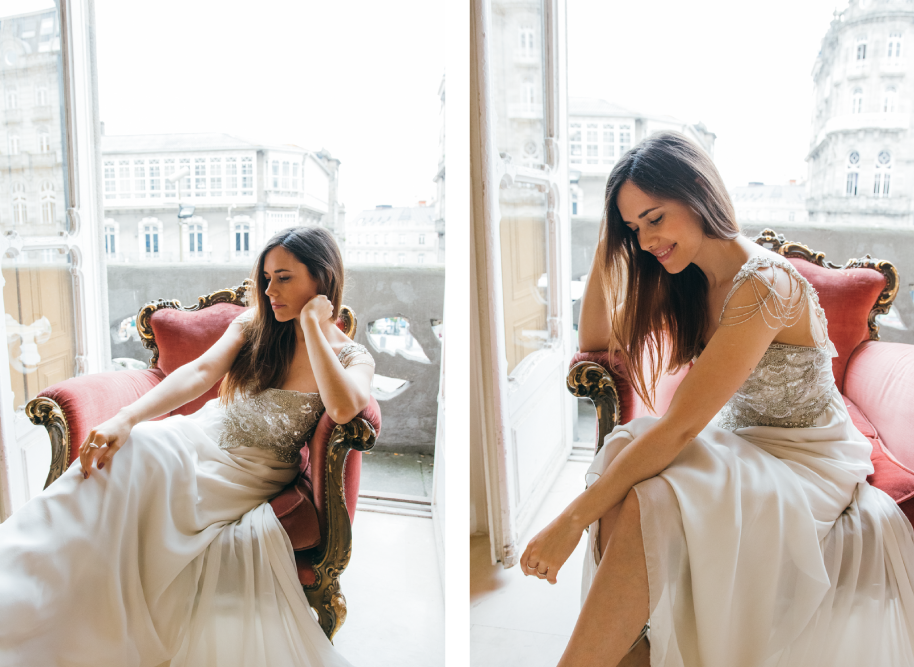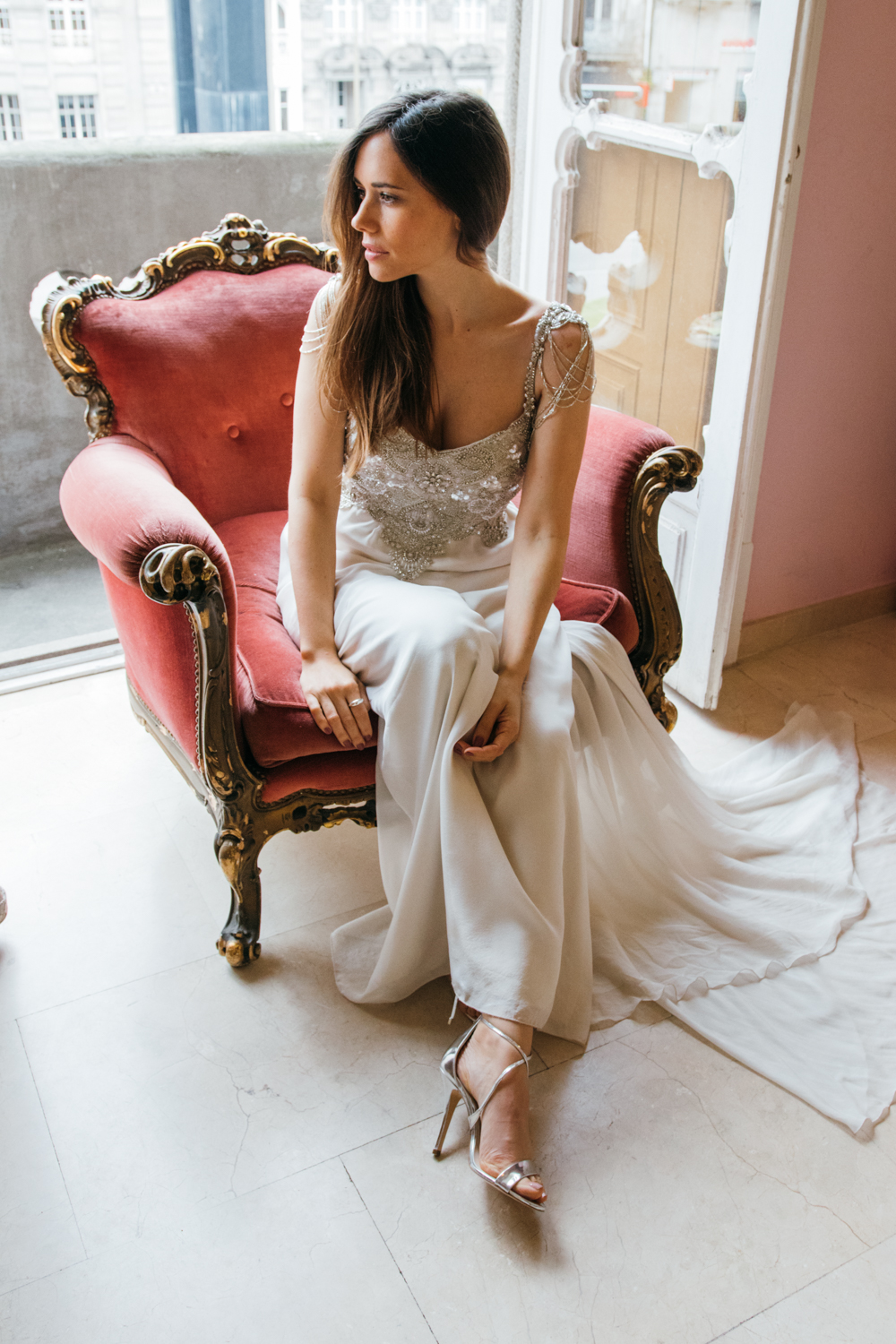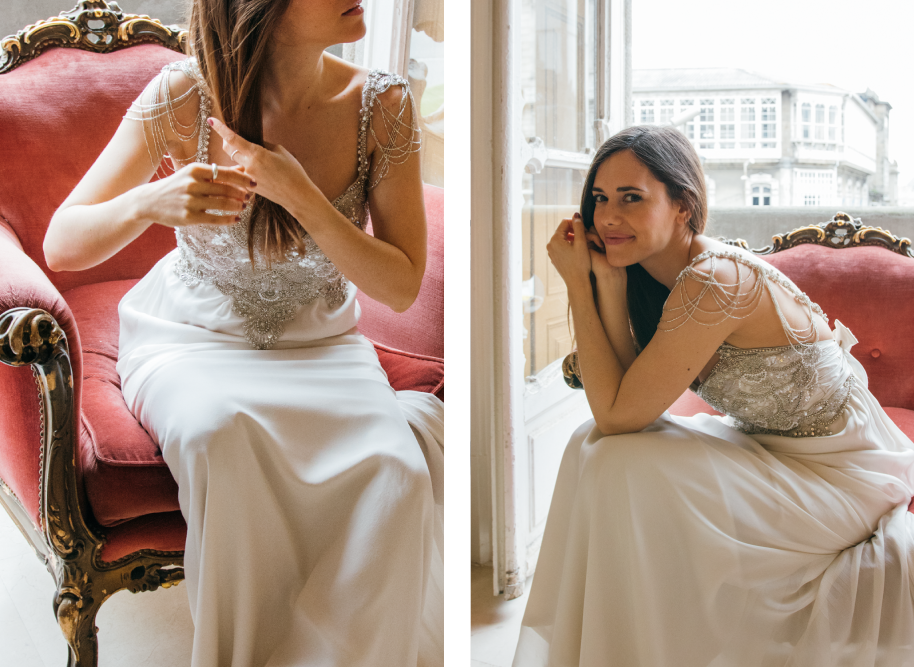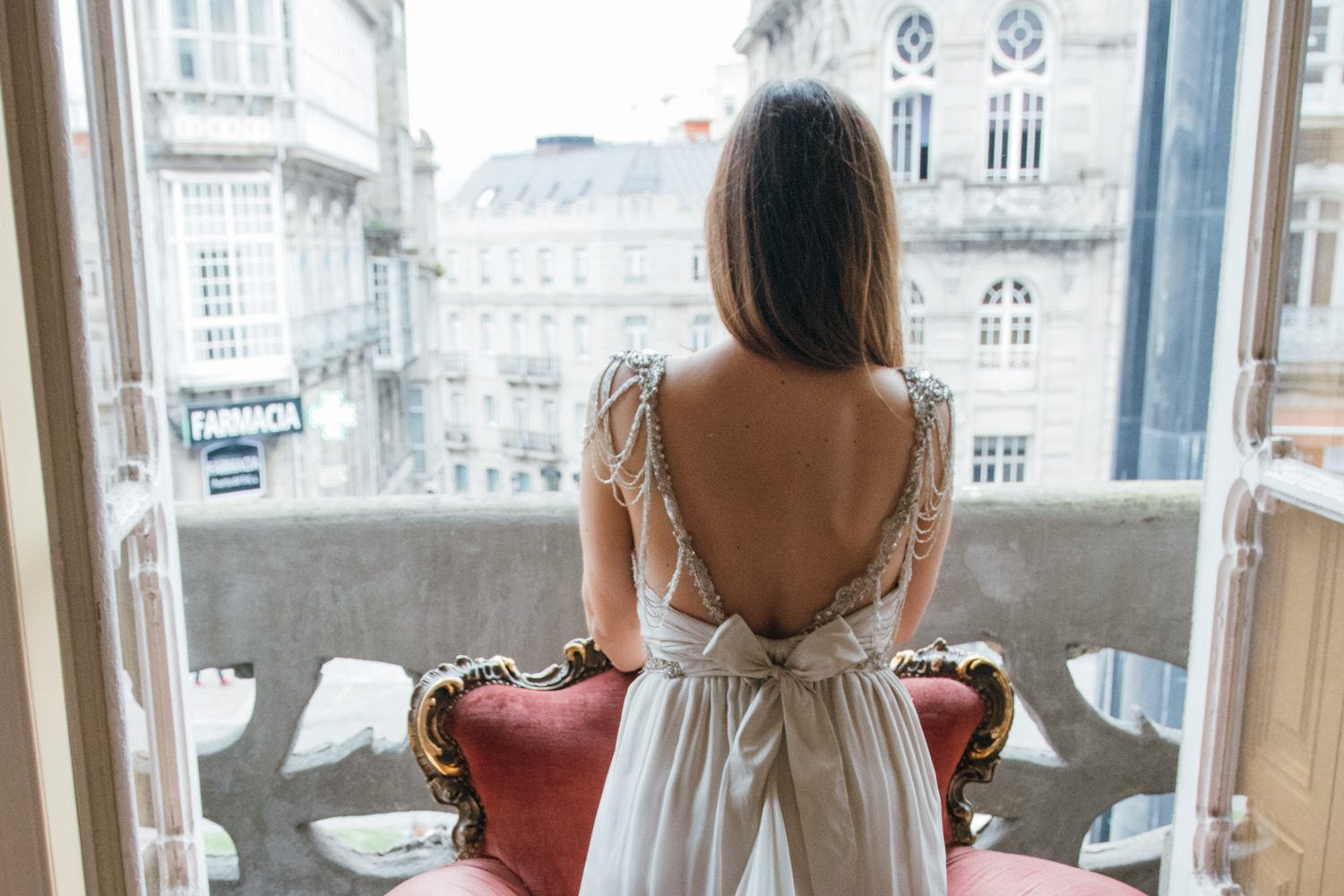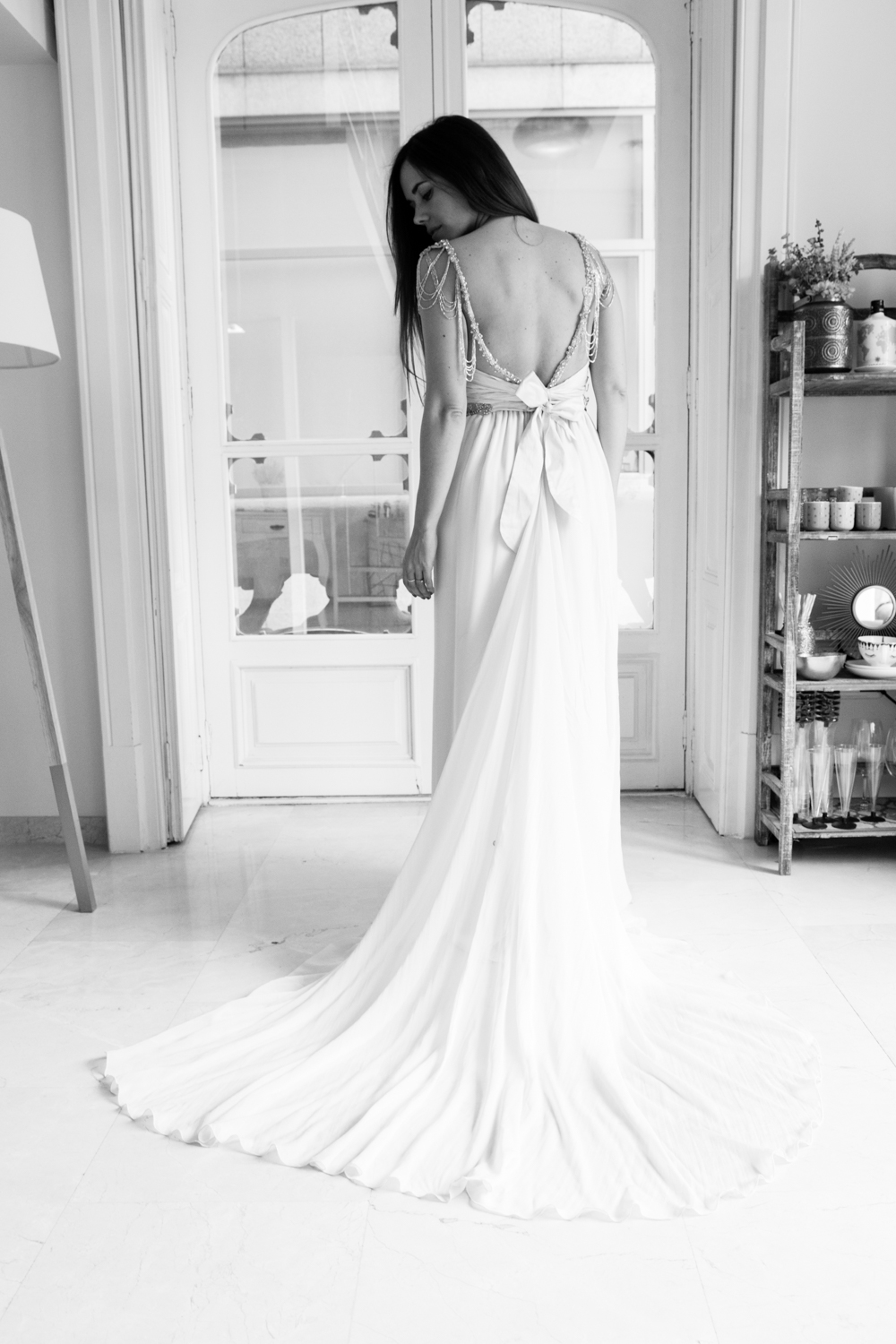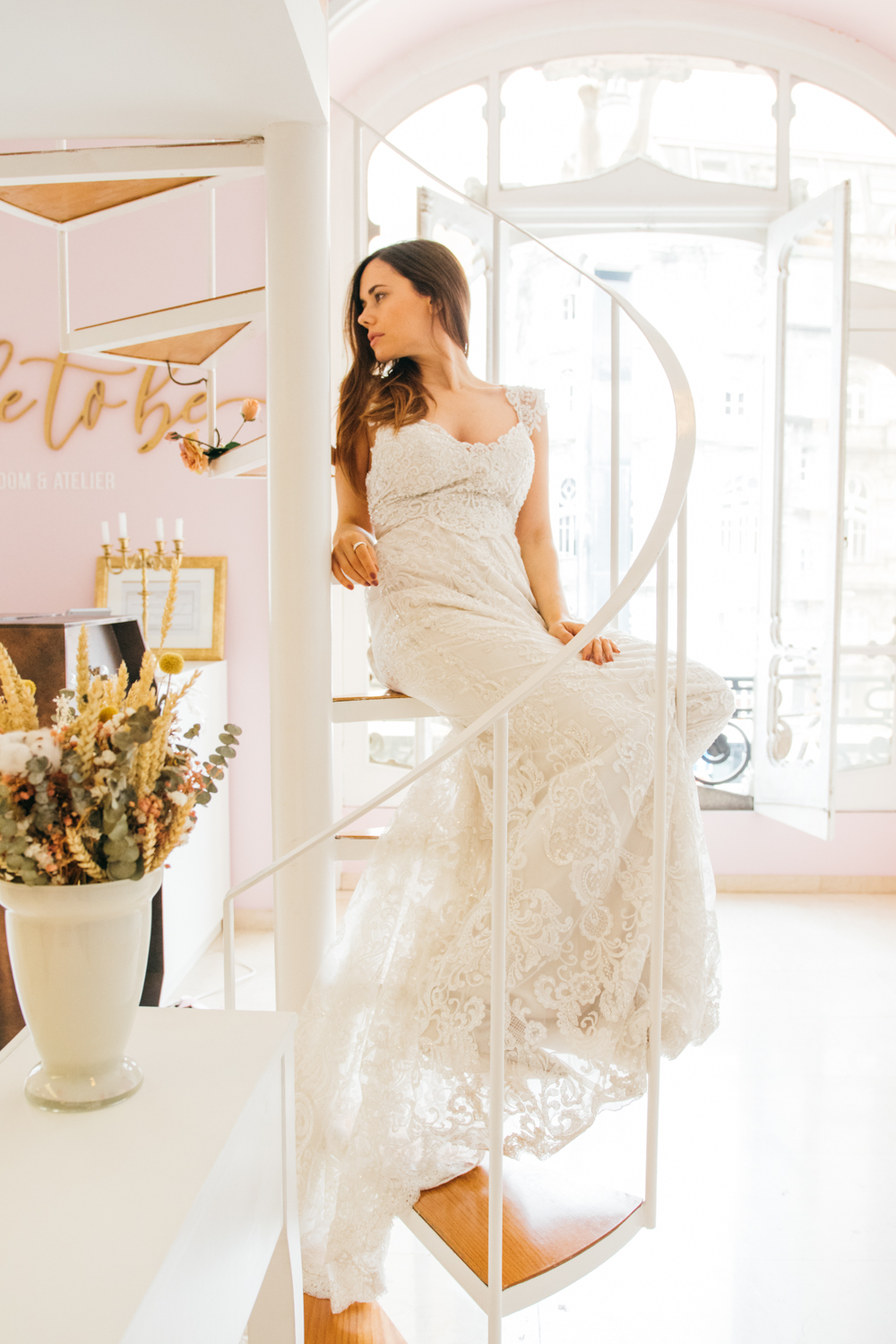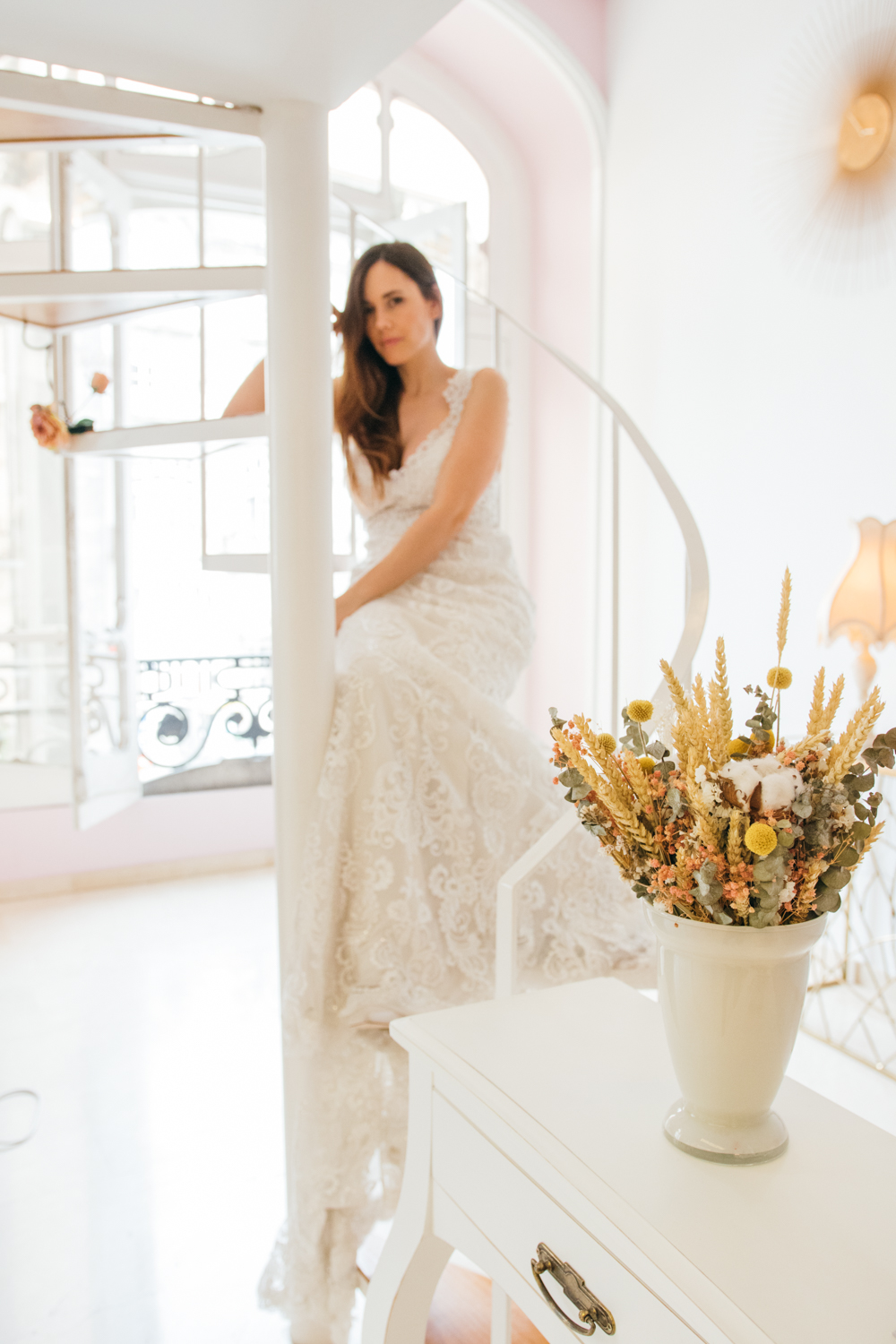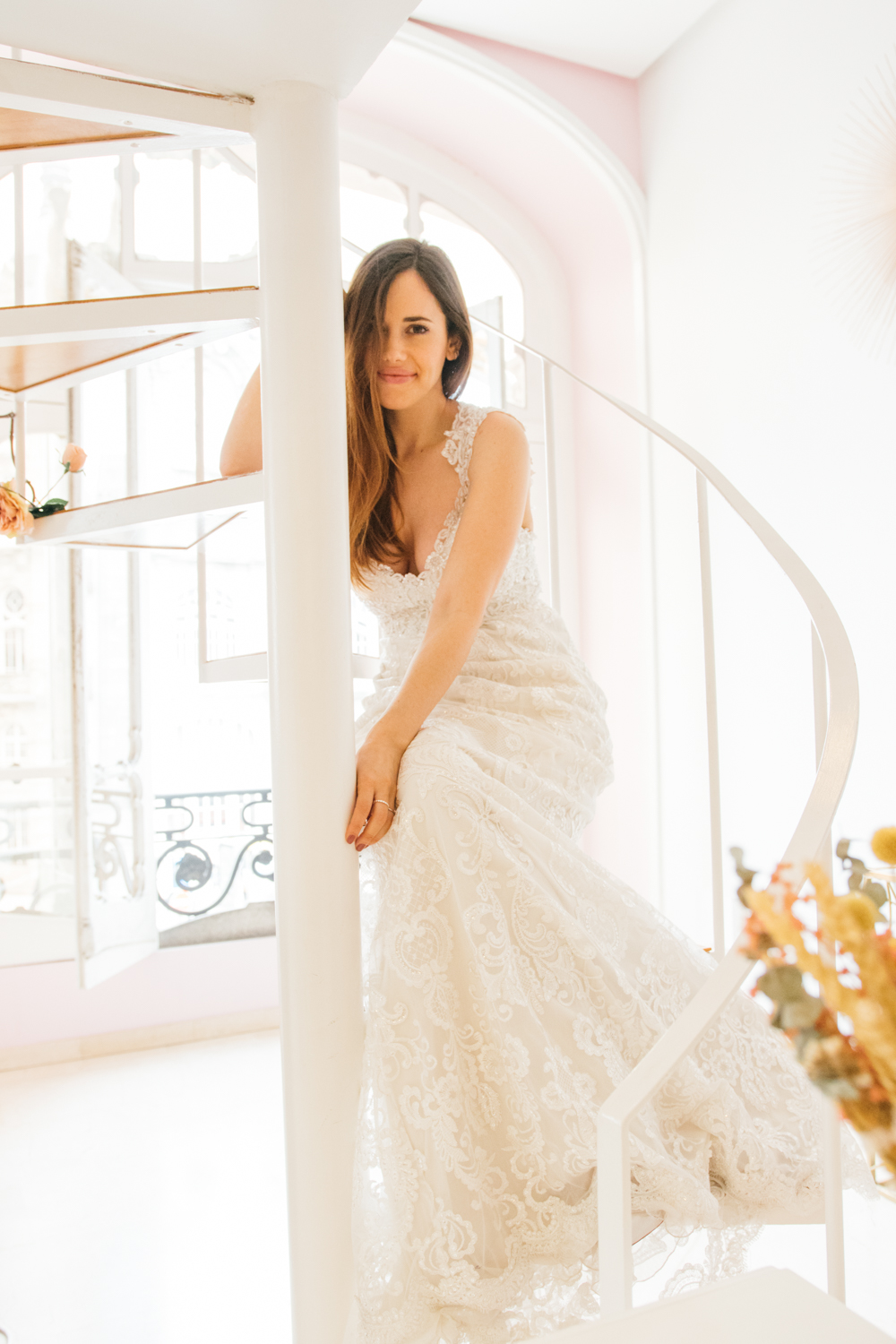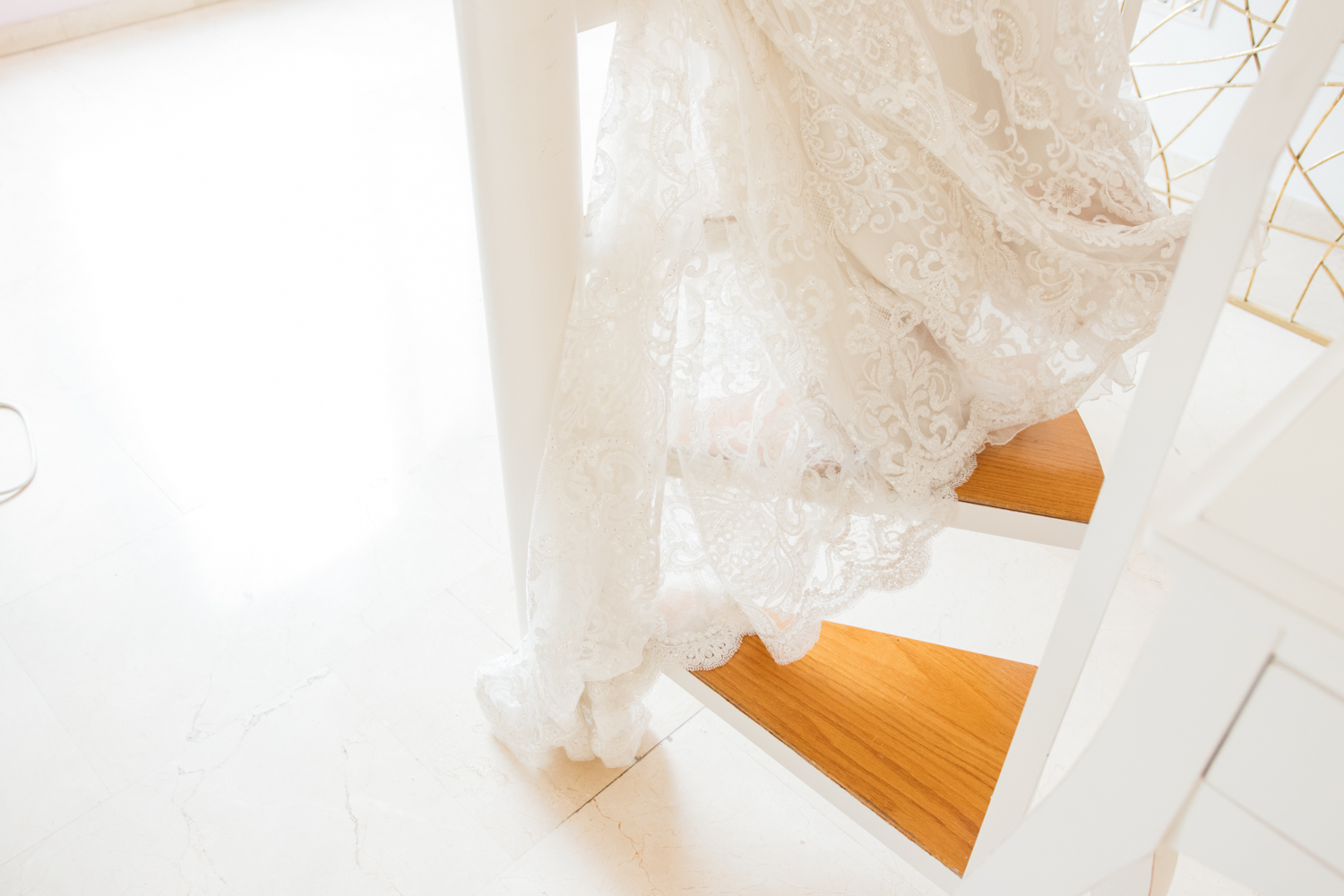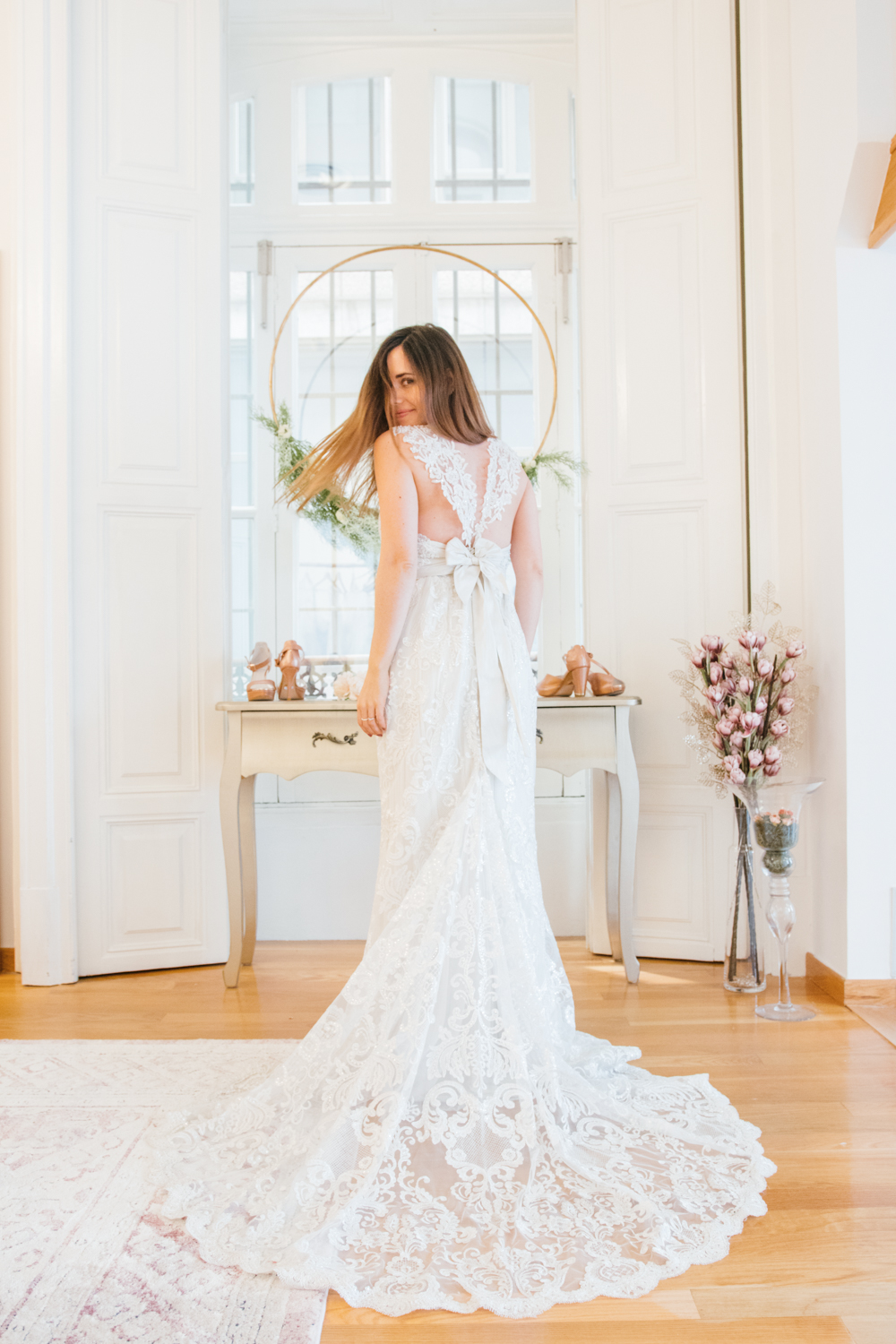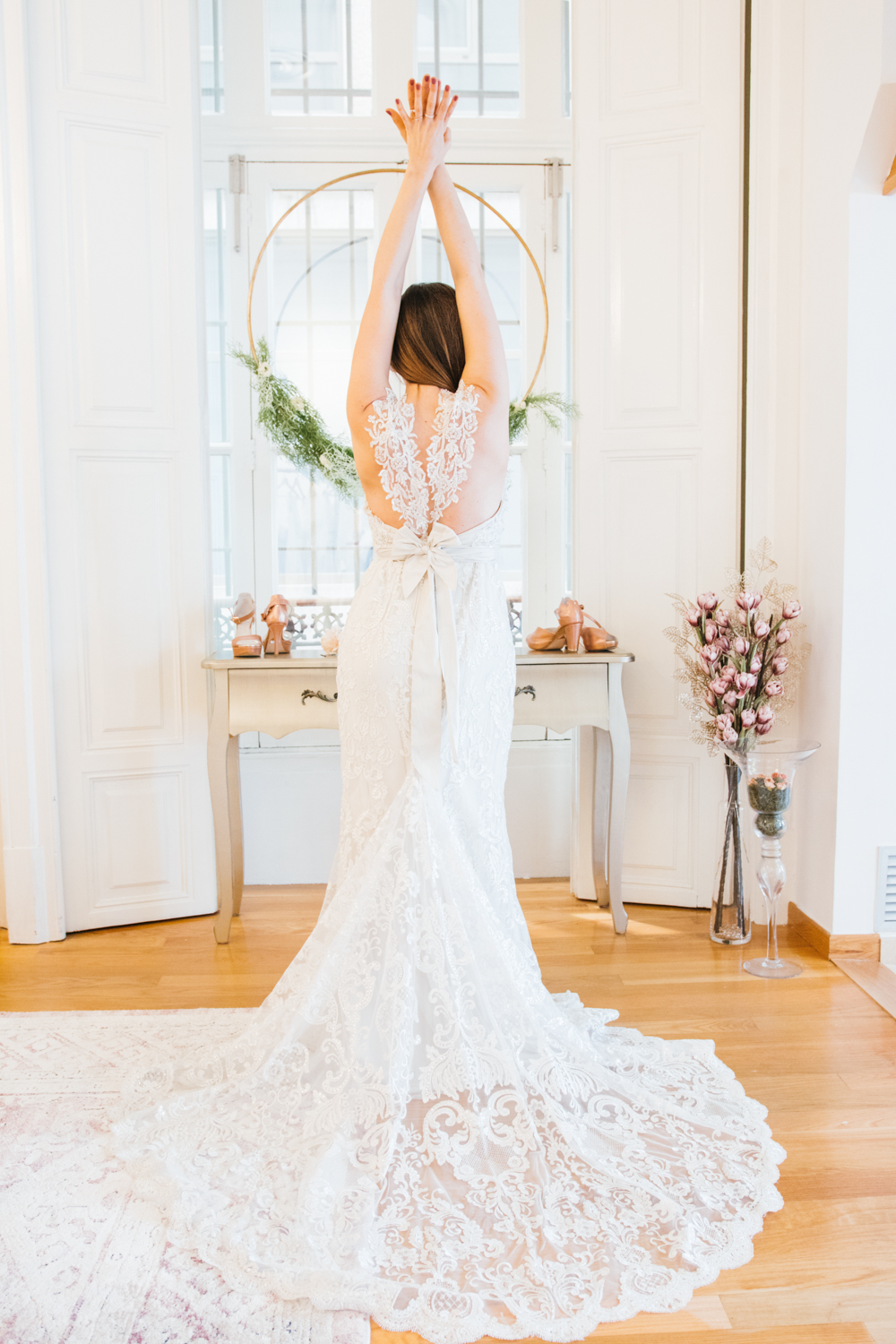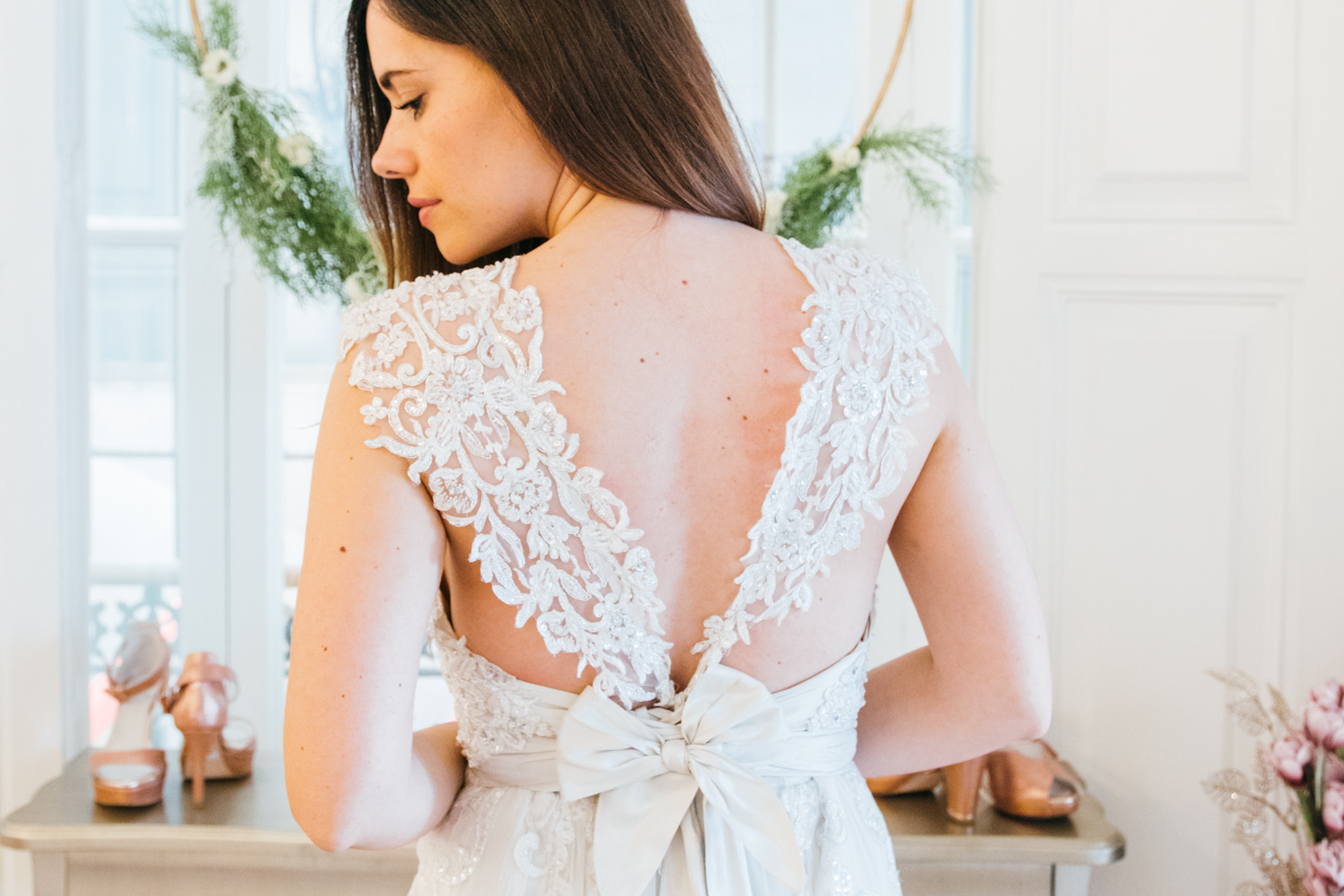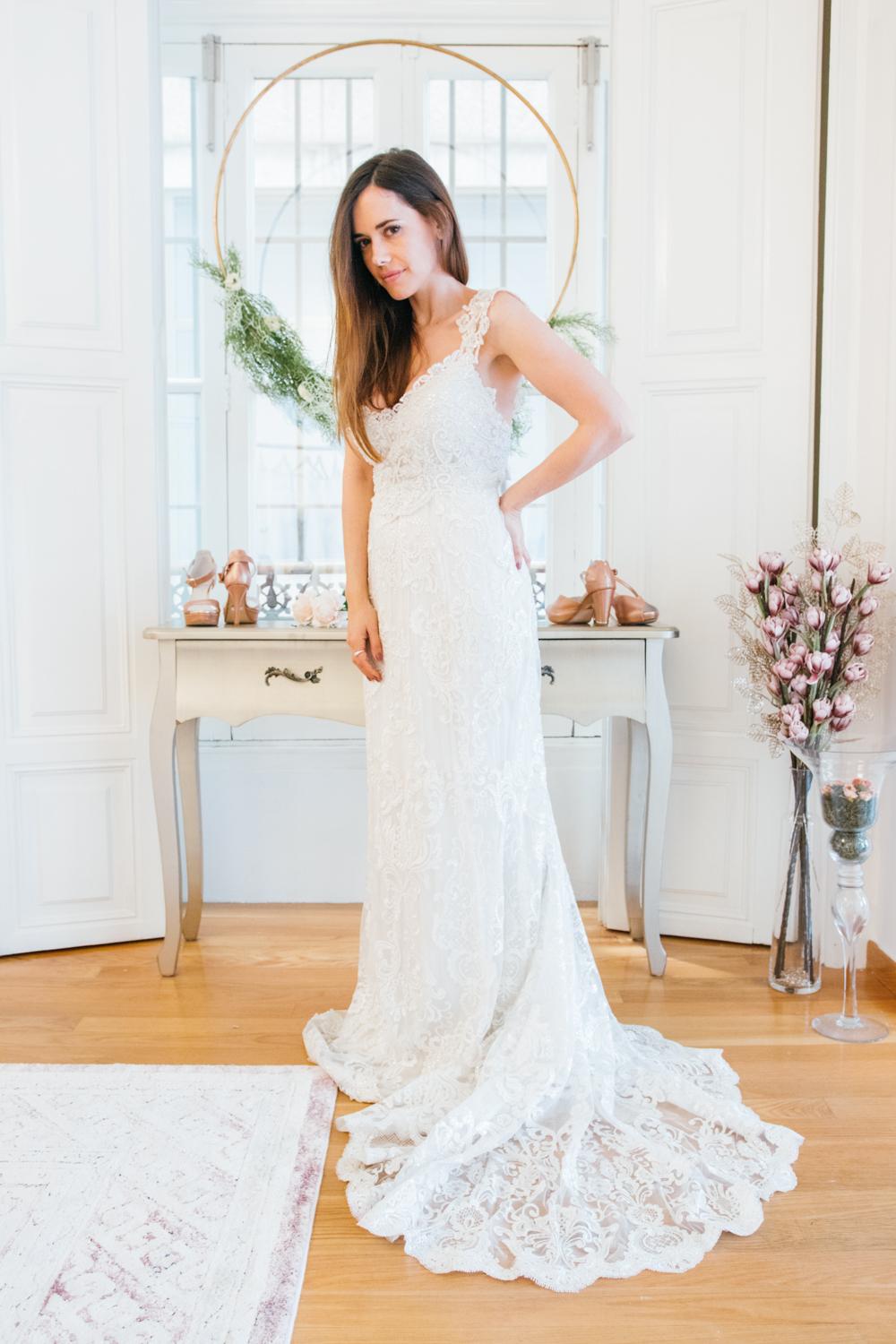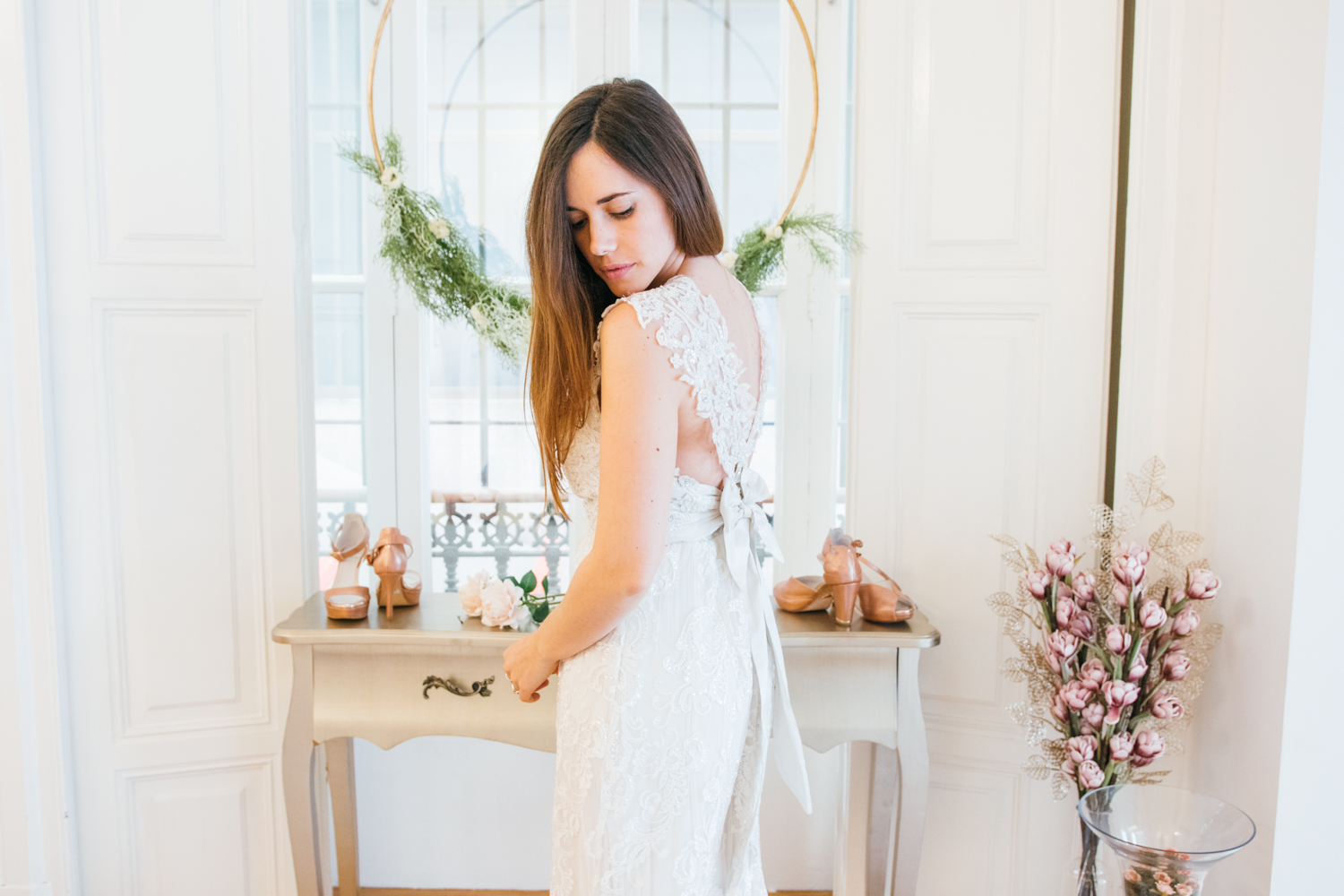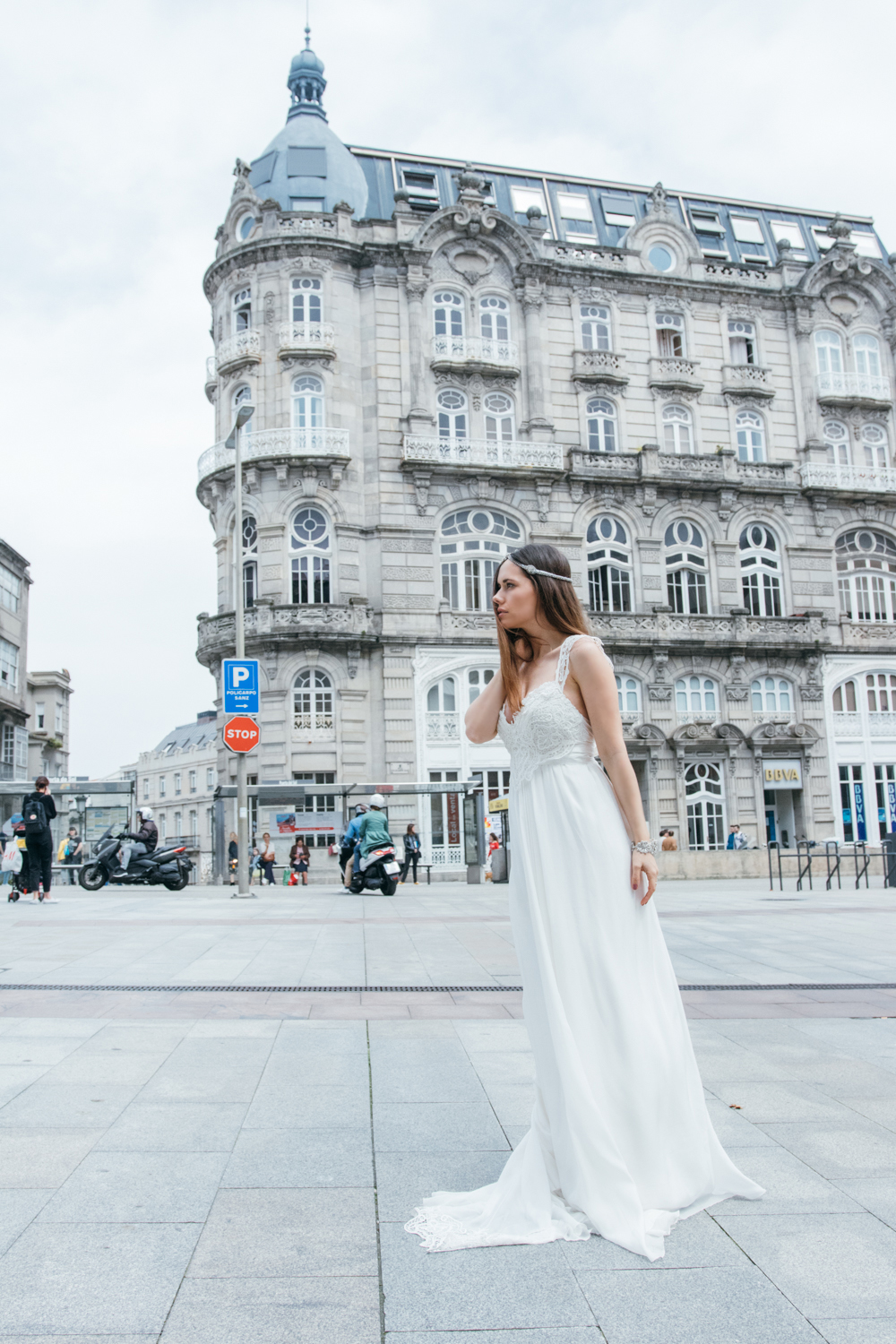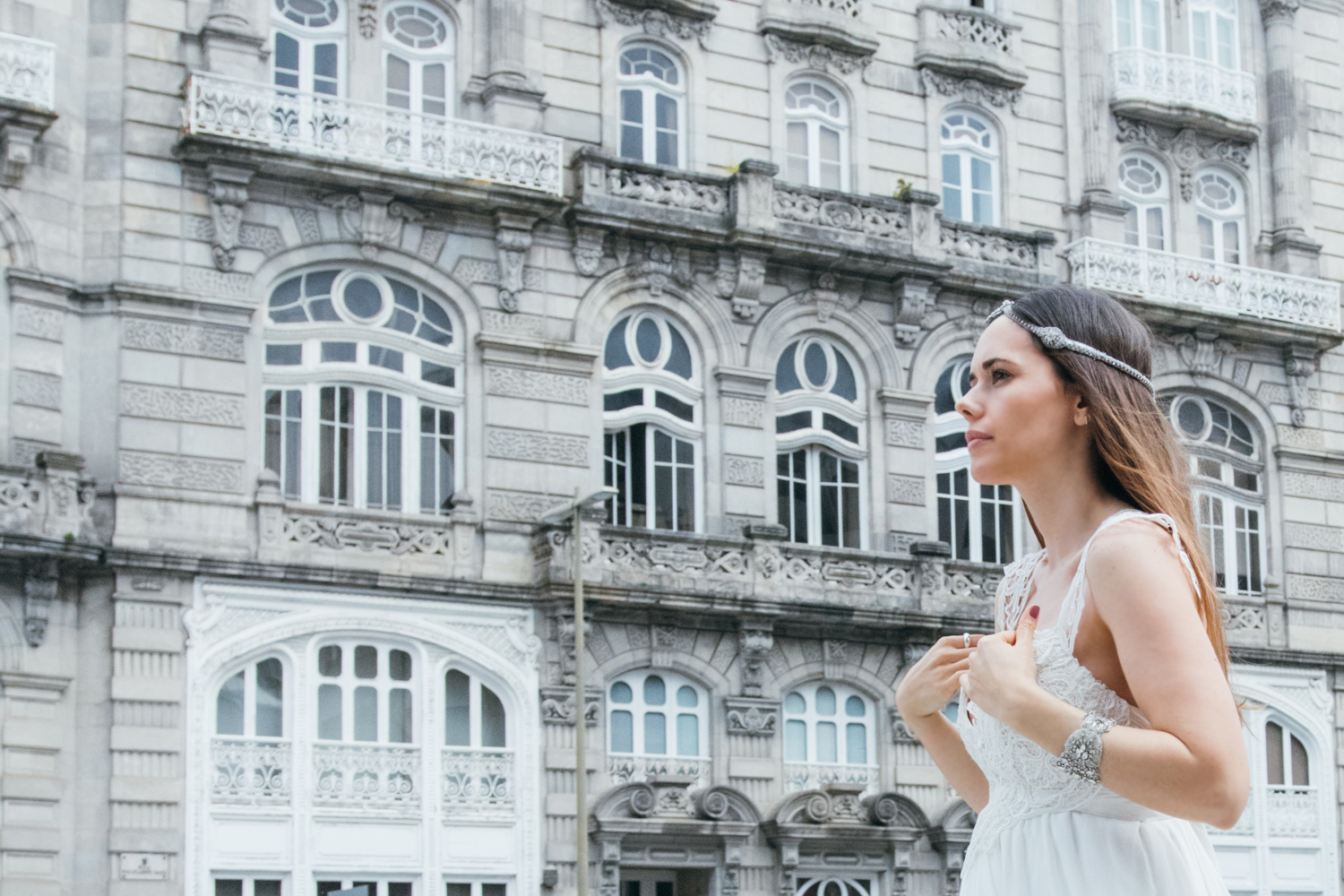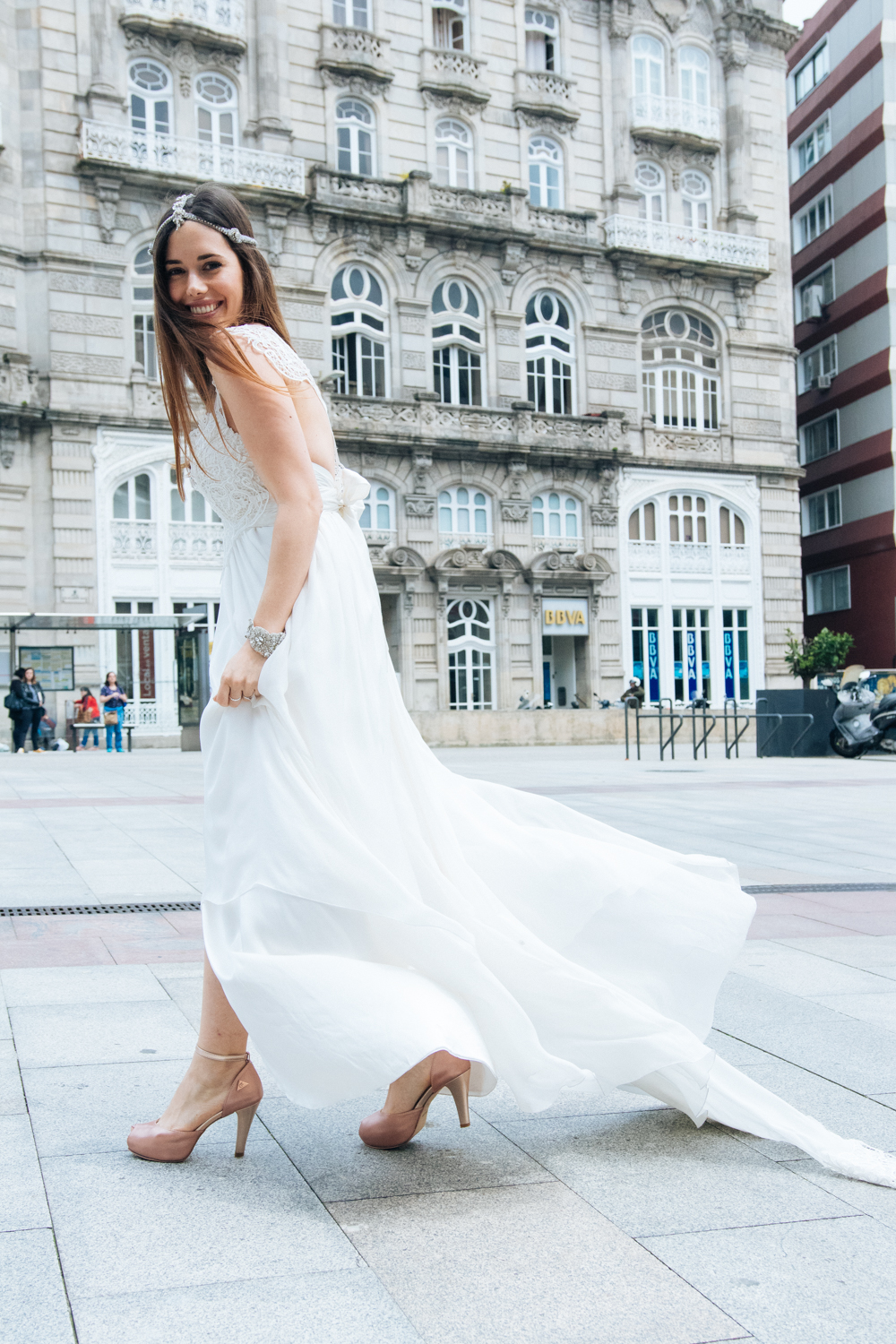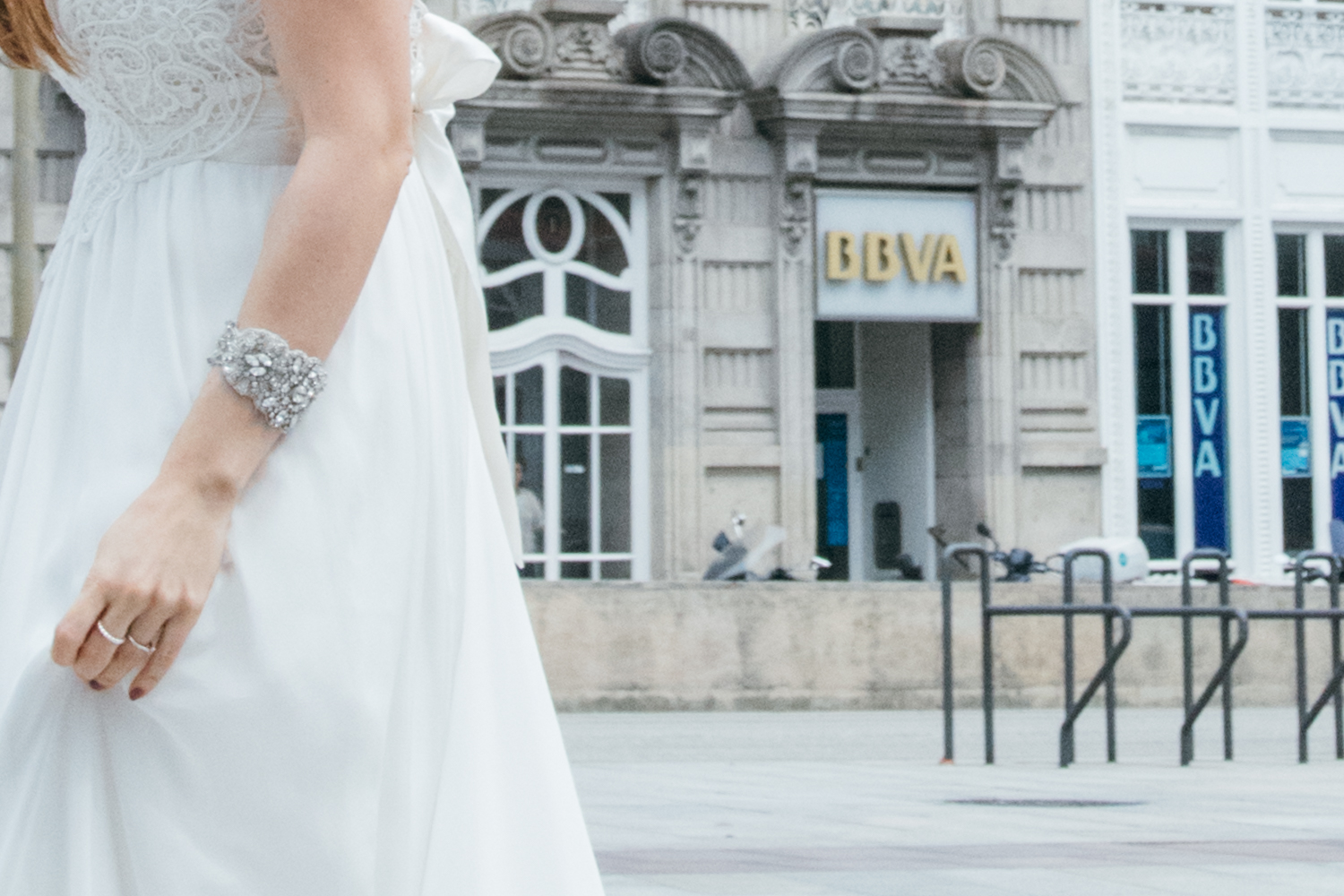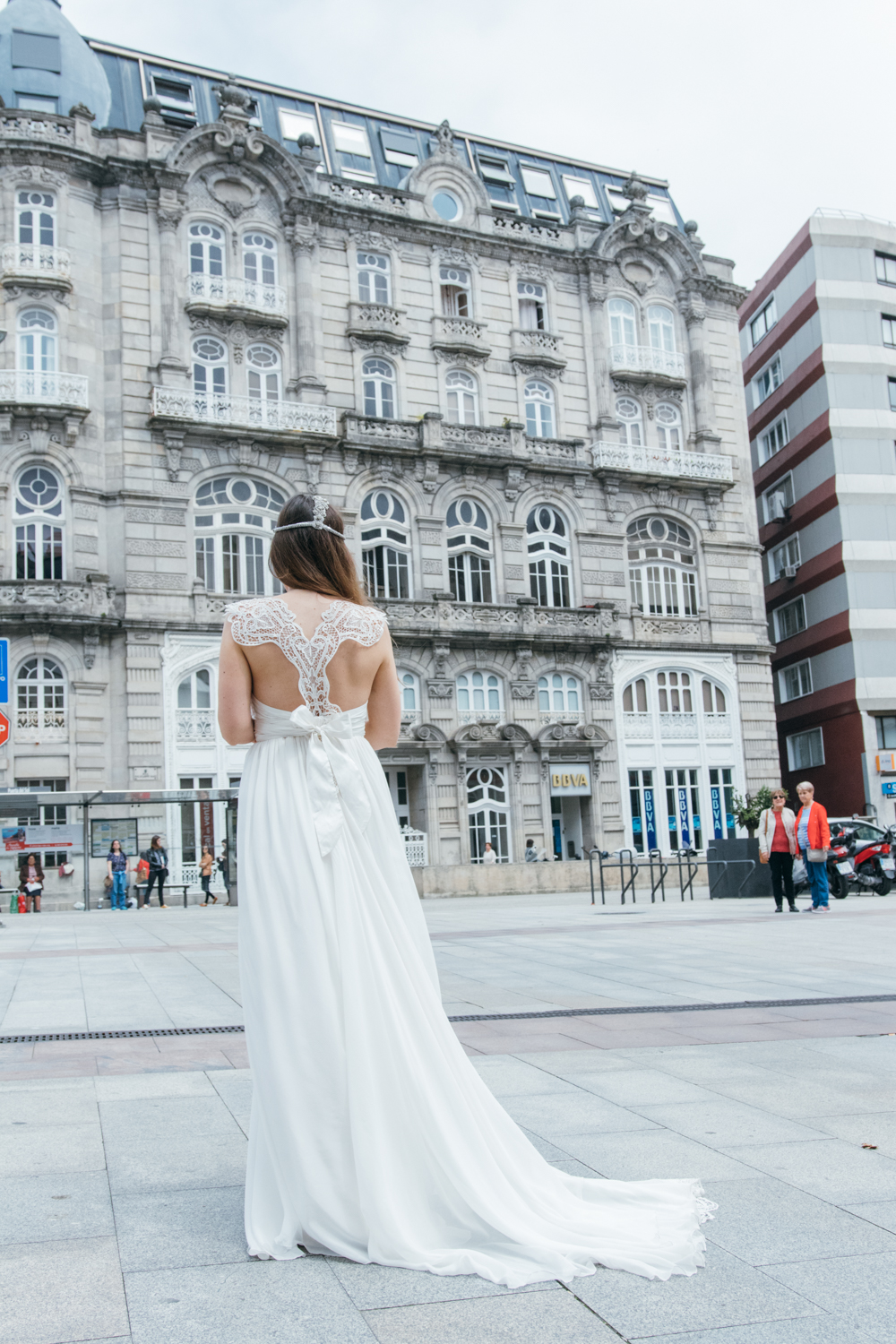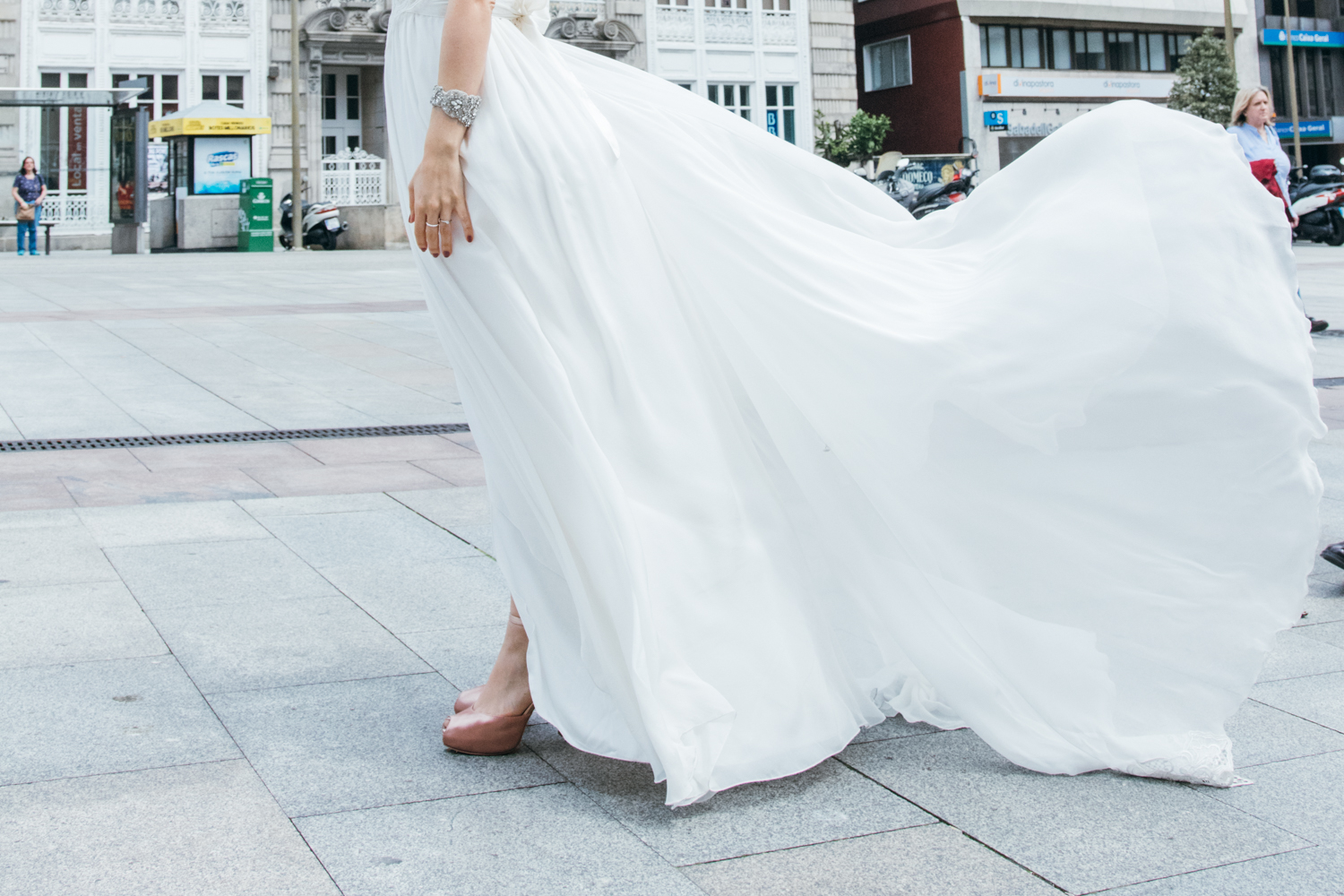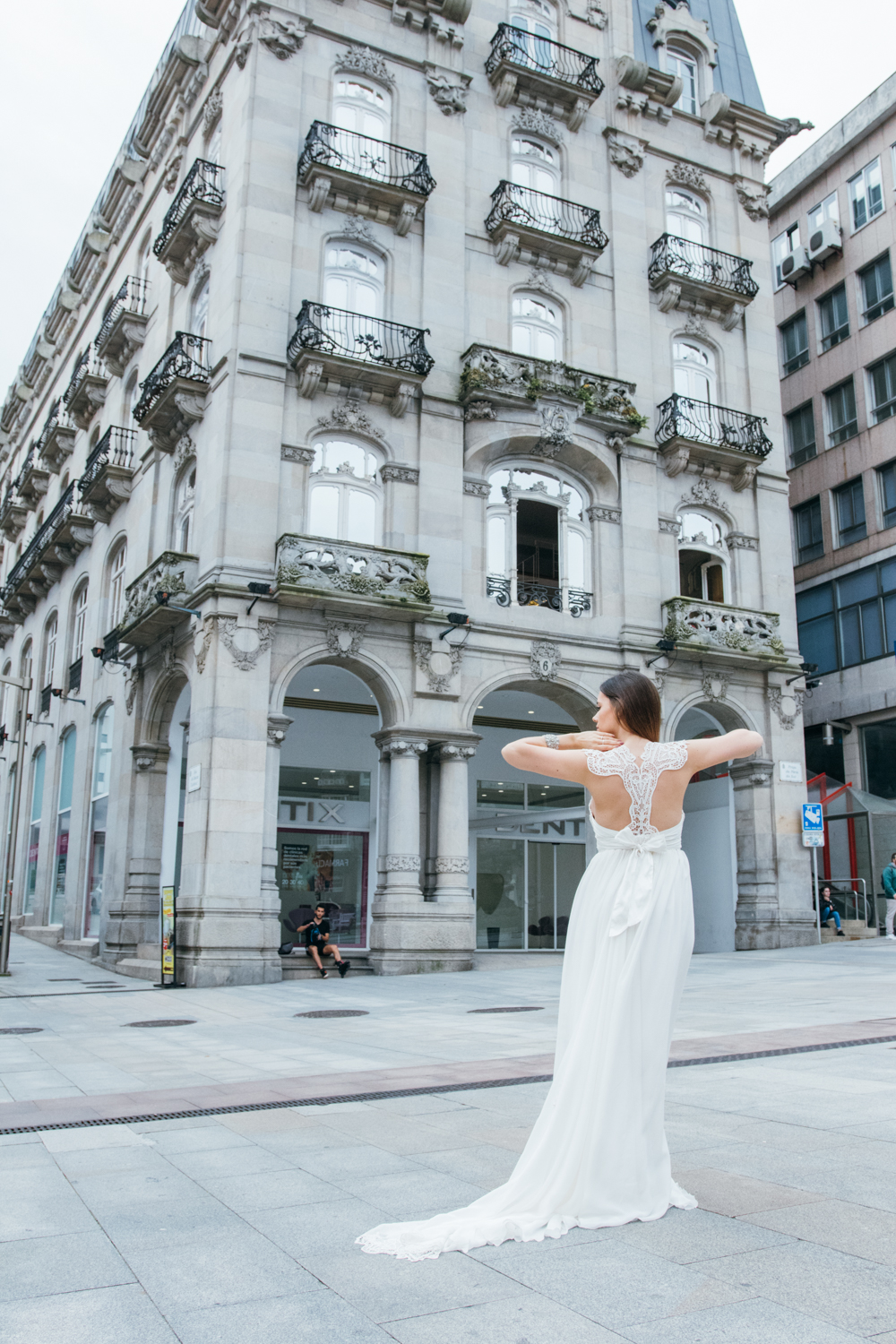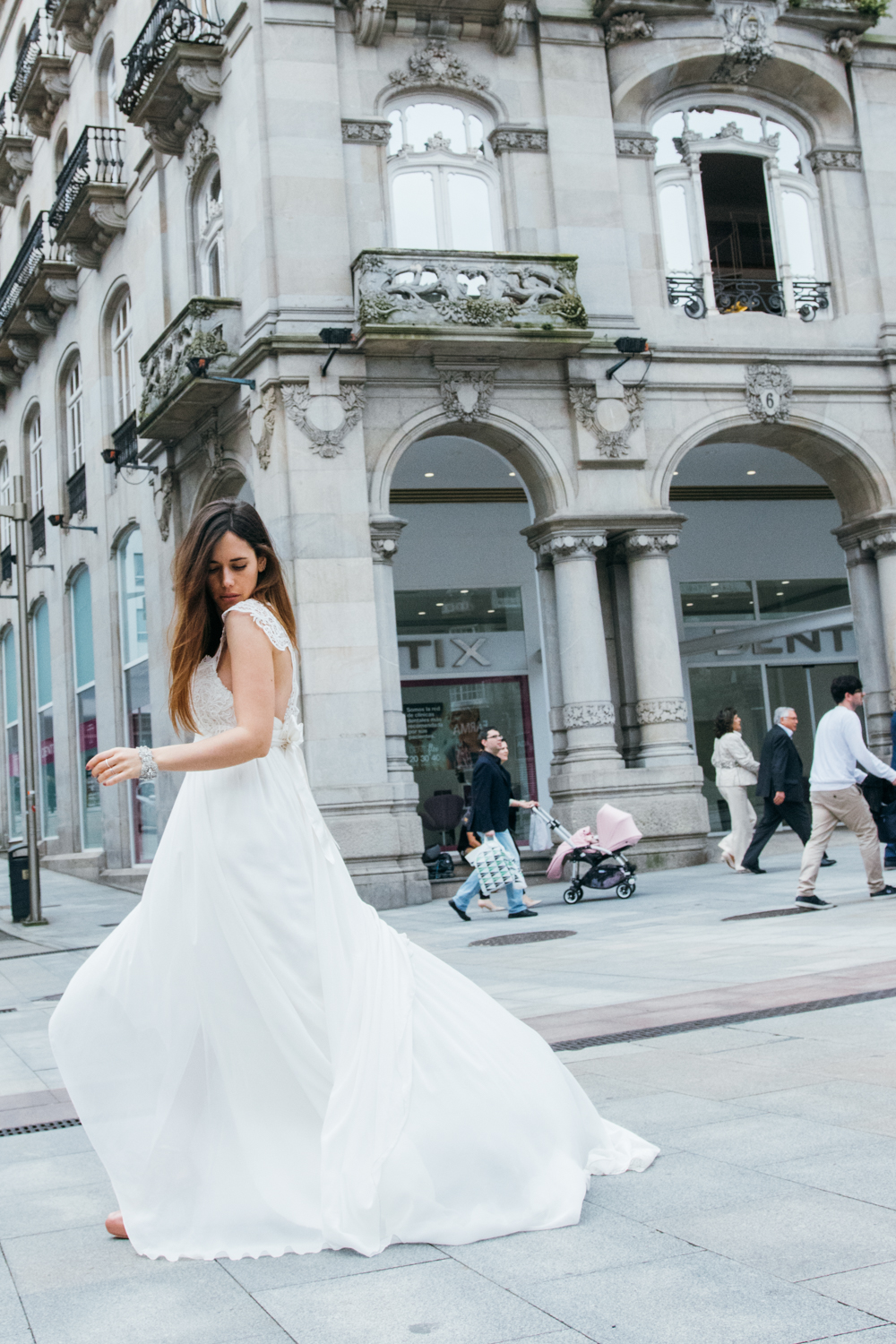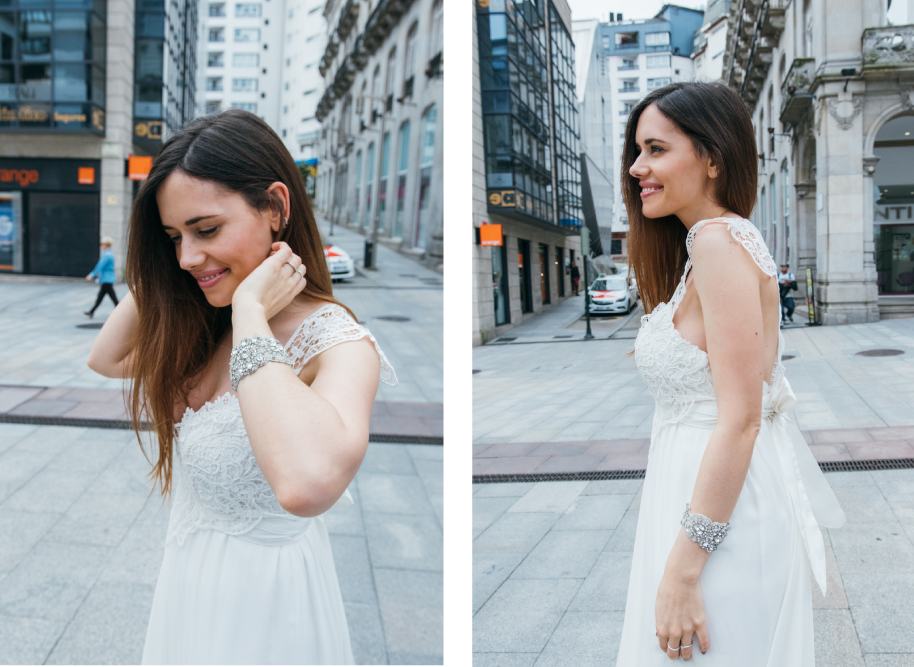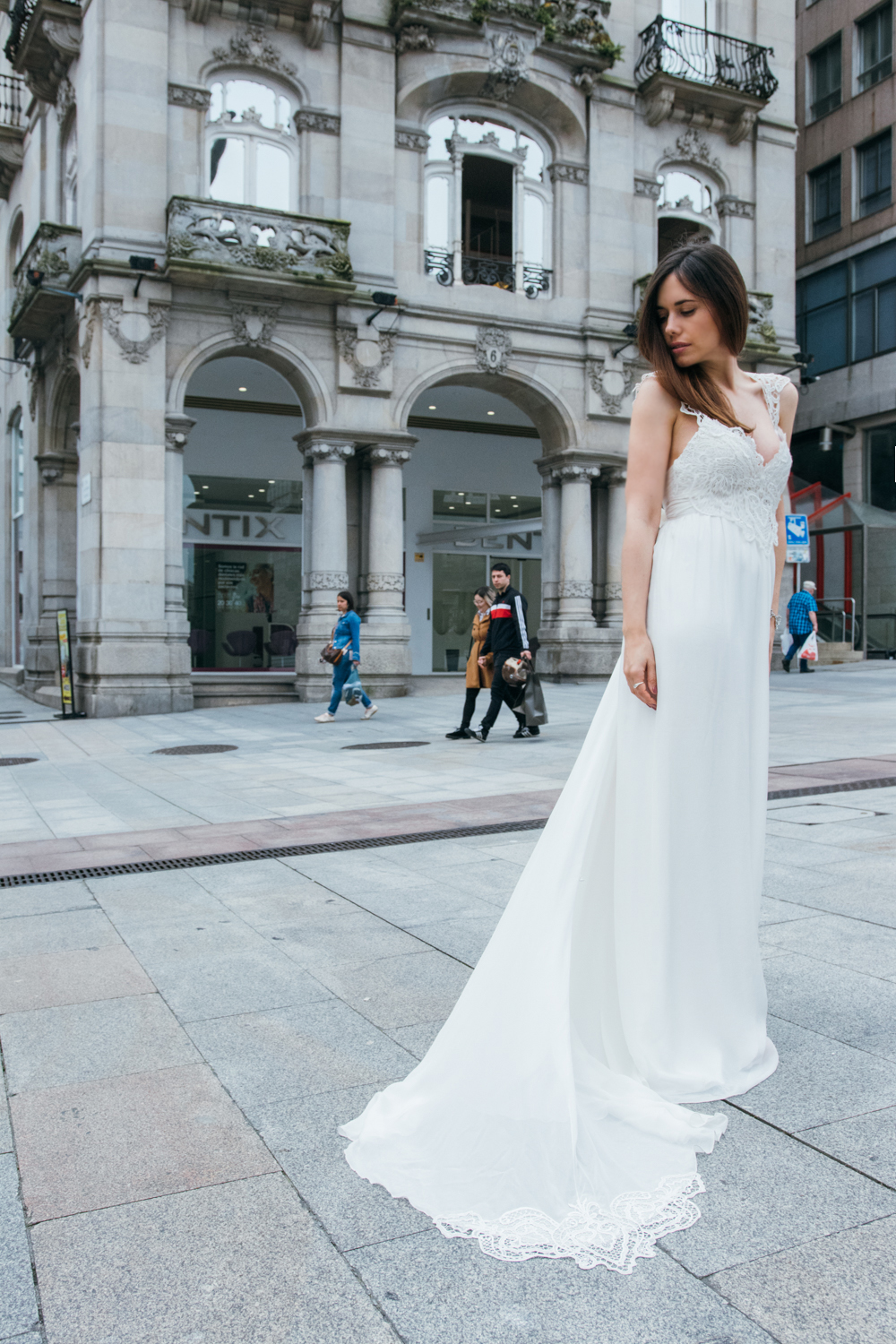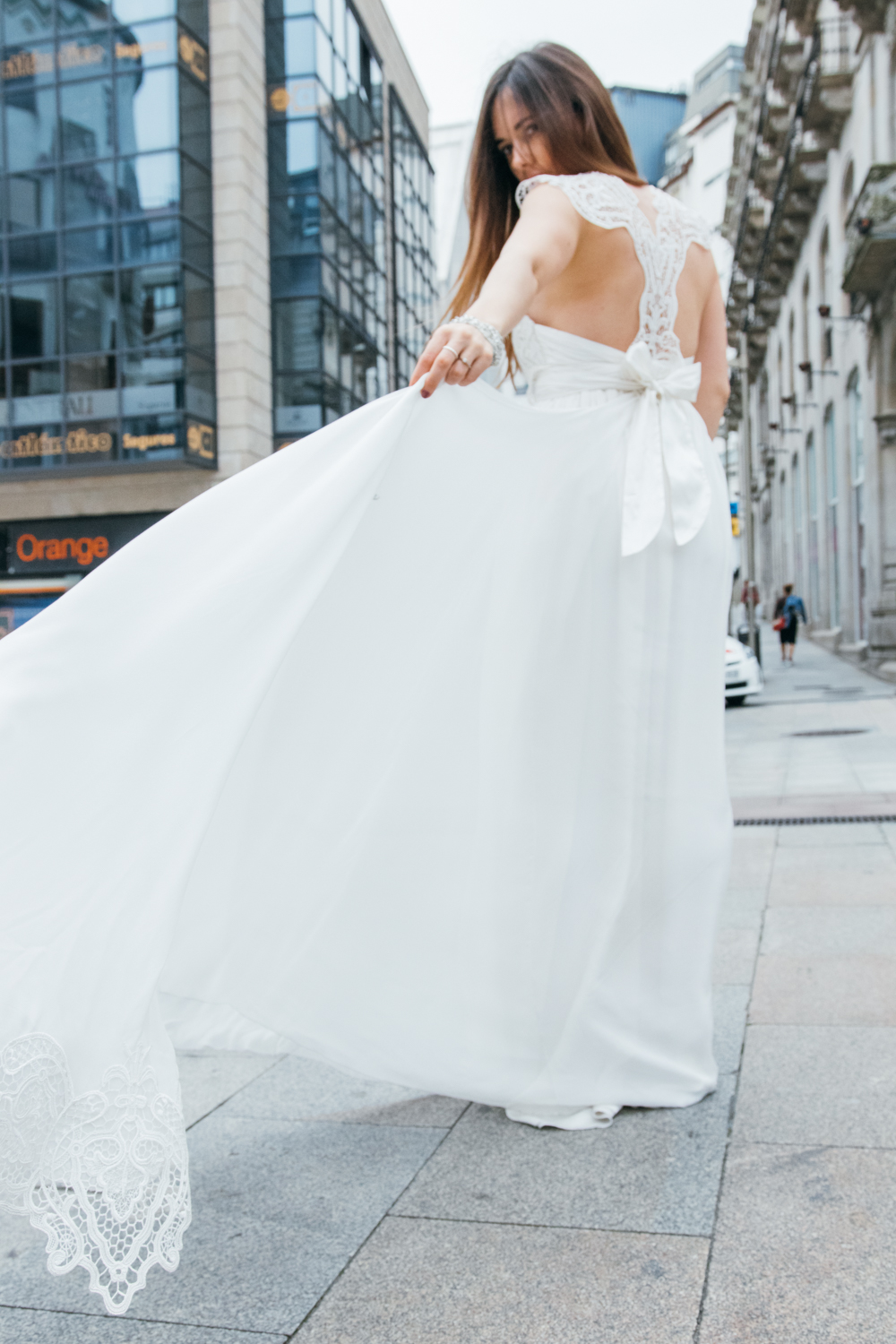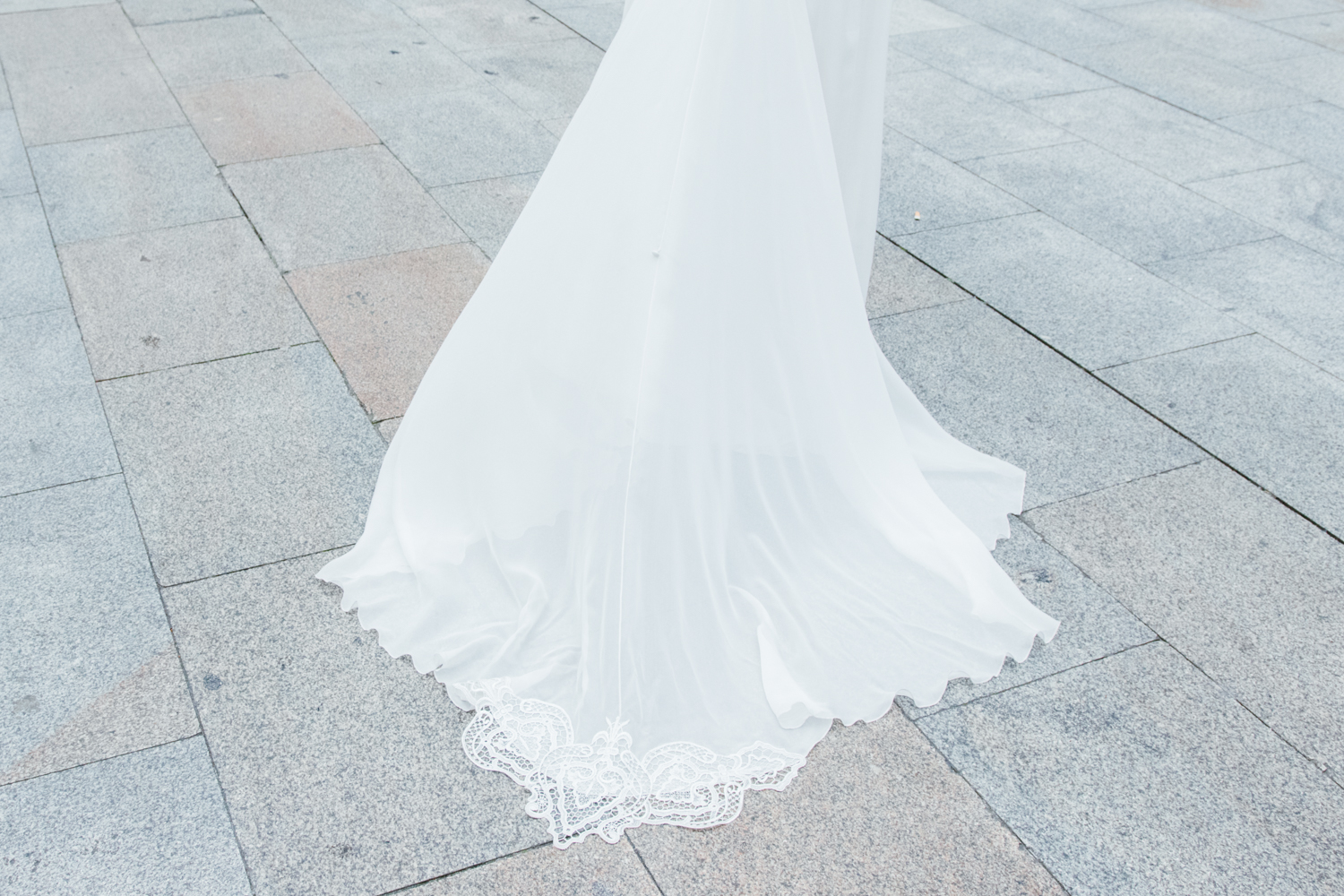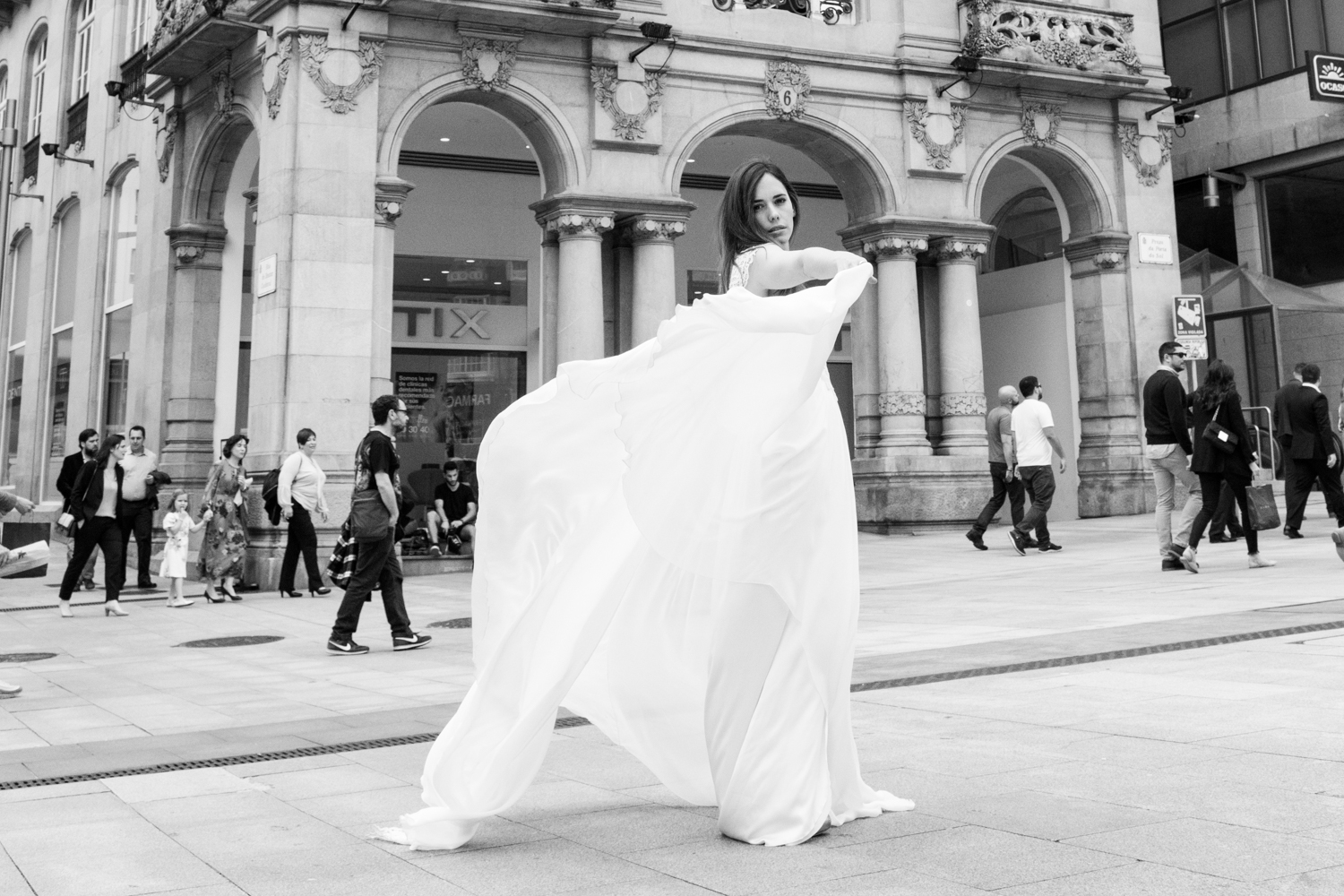 Para além dos vestidos, a marca tem acessórios para complementar todo o outfit para o grande dia, como headpieces, pulseiras para os pés e para as mãos, anéis e ainda robes de seda e véus.